Etisalat New Freedom Unlimited Calls Plan 600 is offering 2GB roaming data, 50GB local data, and 50GB promotional data. Exclude these features customers will also get unlimited Flexi minutes (Local & Intl.), free Dubai ticket, and 100 hours for UAE WIFI. This plan is available only for new customers who want to get a new postpaid connection for mobile and for prepaid customers who want to shift on postpaid. Once you will order online you will get this SIM at your location in 24 hours with free delivery.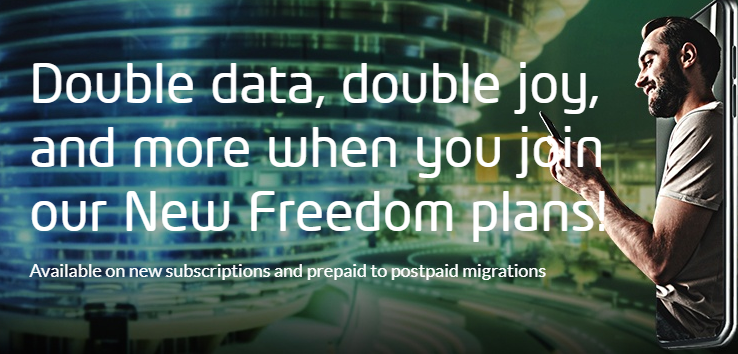 Etisalat Unlimited Calls Plan 600
Customers will pay 600 AED per month + 125 AED one time. You can order online this plan if you have the original Emirates ID. By buying this plan customers are able to make unlimited Flexi calls. You can enjoy 100 hours of free WIFi in Dubai.
| | |
| --- | --- |
| Price | 600 AED |
| Voice Calls | Unlimited Flexi minutes (local & intl.) |
| Data | 50GB Local + 50GB Promotional  |
| Roaming | 2GB |
| Commitment | 12 Months |
| Validity | Monthly |
The customers can buy these cards online at Etisalat's official website in UAE. 50GB promotional is usable for 3 months. You can get this plan on a monthly installment of AED 200 and above. The first time when you will buy this plan or postpaid SIM card, you will need to pay 125 AED Excluded 5% VAT. New Line and prepaid to postpaid migration customers will also get Free EXPO 2020 Dubai ticket*
Requirments:
You have to need to know about its information that what you have need to get this Freedom Plan on Etisalat. The new users have to need to have a valid original Emirates ID. Exclude this the new customers need a Stamped salary certificate (minimum salary: AED 2,500). All you have to need is
(1) Vehicle license
(2) Three months bank/online bank statement
(3) Last month's utility bill with a physical address
(4) Tenancy/ownership contract
(5) Ministry of Labour contract (minimum salary: AED 2,500).