Are you looking for Dell Latitude E6410 Used Laptop Review in 2021? Hi, Welcome here and you are in the right place because here you will only read my own experiences and reviews. I can guide you about these laptop problems and can give you solutions. Here is my full experience with the Dell Latitude E6410 laptop.
Dell Latitude E6410 Used Laptop Review in 2021
Dell E6410 is an i5 first generation laptop with a 2.5Ghz processor 4GB RAM and 14.1 inches screen size. This laptop has a 250GB or 300GB hard drive. customers have their own choice that which how many hard disks they need. The battery timing of a new laptop is 7 to 9 hours but if you buy a Refurbished laptop then it will give you just 2 hours of battery backup on videos.
I am using the same model laptop for my freelancing work and its performance is very well. An i5 laptop with 1st generation is enough for freelance work. You can install Adobe Photoshop, Coral Draw, Inpage, Google Chrome, Pictures editor tools, and many others that have software in them. This laptop supports Windows 7 but if you want to install Windows 10 you can do it. The performance will be the same as In windows 7 but after installing the heavy software it may be slow down (it is not confirmed).
If you live in Canada, United States countries then you can use a SIM card in it. The SIM Card will never work in Asian countries so never try because it is a waste of time. Here are some specifications in this laptop that can use check-in given blow table.
Dell Latitude E6410 Specifications
| | |
| --- | --- |
| Model | Latitude E6410 |
| Processor | i5 |
| Genration | 1st |
| Company | Dell |
| RAM | 4GB DDR3 (Max 8GB) |
| Memory | 250GB Sata Hard Drive |
| Webcam | Yes |
| Keyped Lights | Yes |
| Mouse Touchpad Lites | Not |
| Fingerprint | Yes |
| DVD Writer | Yes |
| Display Screen | 14.1″ |
| Opreating System | Windows 7 64Bit |
| Cores | Duel Core |
| Chipset Type | Mobile Intel HM57 Express |
| WIFI | Yes, 802.11a/b/g/n |
| Cellular Supported | Yes! 3G |
| Battery | 6-9 Cells (lithium ion) |
| Video Memory | 512 MB |
| Mic | Yes |
Camere in Referbished Laptop
When you will go to buy a used laptop then many of the features are changed. If there is Camera in any new laptop then the camera will not available in it. Becayse shopkeeper make a new laptop in low range of price. In this laptop you can see that there is a camera in it but in a used laptop there is not camera.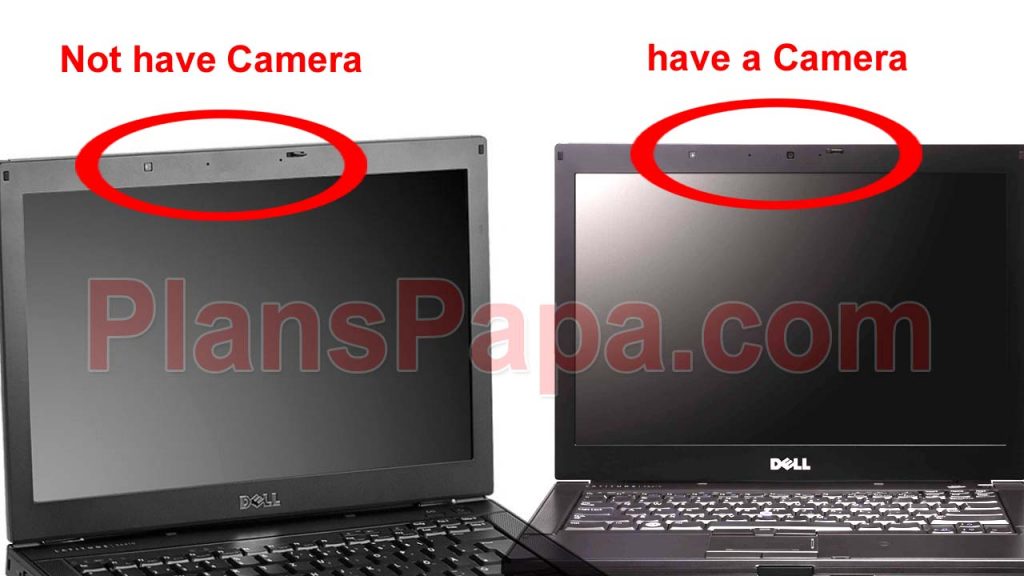 I purchased a laptop Dell Latitide E6410 and there is not any camera in it. I check the everything in it but there was not camera installed. In a new laptop if this model there is a cmaea as you can see in the picture. It can be possible that there were other models which has camera as a mobile phone.
May it possible that dell designed different types of laptops in which some has camera or has not nether to say something. But if we see the other specifications like its body, model, ram, screen size and its boxes then its look same device. So, whenever you go to market to buy a laptop must check its camera.
Battery Timing of a Used Leptop
New Laptop has 7 to 9 hours battery timing because it has 9 cells battery. But if you will buy a used laptop its battery will low average below then 3 hours. Dell E6410 has 6 cells battery in it in all used laptops. The shopkeeper will give you only 1 – 2 hours battery timing garranty not more.
You can change its battery and also can insert 9 cells to increase the battery timing on the internet and to watch the videos. In 1 hour the better fully charges if it was 0% charged. Its charger output are 19.5V and 4.62A.
Charger AC Adapter if Dell E6410
Input: 100-240V ~ 4.62A (4.62A) 50-60Ghz
OutPut: 19.5V(19.5V) & 4.62A (4.62A)
Keyped & Touchpad
This laptop has automatic light in keyboard which are in white color. These lites turn automatically ON in windows 10 at the evening or in darkness. On the screen the brightness controlar sensor is installed which help to control the screen lights and keyboard lights on or off. Touchpad has not any lights around it and in it.
SIM Card
There is a SIM Card option available in it. But if you live in non aisan countries like India, Pakistan then it is not working in it. This SIM Card is designed as professional use. Only USA, UK people can use their prepaid SIM Card in it.
RAM & Memory
A 2MB cache is in its processor. The processor is 1st generation of Core i5. Its RAM is 4GB but if you want to increase its RAM then the Maximum ram support is 8GB. When you buy this laptop there was 250GB to 300GB hard drive in it. Its depends on the user that how much memory or hard drive they need.
Opreating System
This laptop is Windows 7 supported but if you want to increase its memory you do it. For this you have need to read my Case Study about Dell Latitude E6410. After understand everything you can install Windows 10 in it. Increase the RAM and use SSD hard drive to install Windows 10 64 Bit.
Finally Words
So, friends this post was written by my self Hassan Ali and all this information is written just for education purpose only. I have share just my experience of this laptop. My experience with this laptop was very good and it give me very fast performance on Windows 7. You can do your online world on fiver, freelancing, web designing and pictures making easily on it. If you have any issue related this laptop you can ask us in comments. If you want to know more about laptop features then give the help of Google and other search engines.