Etisalat UAE customers can now deactivate and block Etisalat SIM card online without going to any office or shop. If you have lost your mobile or lost your sim card, it can cause you a lot of problems. In such a situation, you should take action very soon so that the person stealing or who gets your SIM can not misuse it.
In such a problem, if the offices of The Etisalat are also closed, it adds to the problem. Here I will tell you the complete way to block, and close the Etisalat SIM, which will be very helpful for you.
How to Block Etisalat Sim Card Online which was Lost and Stolen
Every company provides an emergency helpline number to its customers so that customers can solve their problems at home. Users using the sim can easily block their lost SIM by calling the helpline number +971 800 2300. Apart from this, there are many other methods that can be used to block the SIM.
Prepaid SIM cards will be automatically closed if these are not in use for 12 months. If your SIM card is stolen, first of all, call your stolen number. If the number is OFF, you have not need to worry.
1) Chat Online on Etisalat UAE Web or Email
You can block your stolen and lost Etisalat SIM card online by visiting Etisalat's official website. Here are the complete steps that you can use to block SIM online.
Open the web Etisalat UAE support page and click on the chat
Enter your valid information, Name, email and your Etisalat number
Type "Block SIM" in the reply
The bot will ask for your number, Enter a valid number
You will need to follow the instructions to block your number
You can also talk with an officer online by typing "talk with an agent"
2) Block SIM by Etisalat App
If you were using Etisalat UAE mobile app, you can easily temporarily deactivate your number. Etisalat has provided this facility in the app which can help you in any emergency. Just log in to your account by mobile number or Emirates ID and deactivate your number in account preferences.
3) Call Helpline Numbers & Email
You can call at Etisalat helpline numbers which are given below.
| | |
| --- | --- |
| Etisalat Users While Roaming | +971 800 2300 |
| Customer Care Number | +971 800 5800 |
| Non-Etisalat Users | 800101 |
| Toll-Free Number | 80012 |
| Services & Bills | 125 |
| Roaming Email | [email protected] |
4) Use the Self-Care Center
You can also use the Self-care canter which is available online. On this page, you will get a form which you have to fill out. Enter your complete details like your Etisalat number which you wanna close and your Emirates ID if required.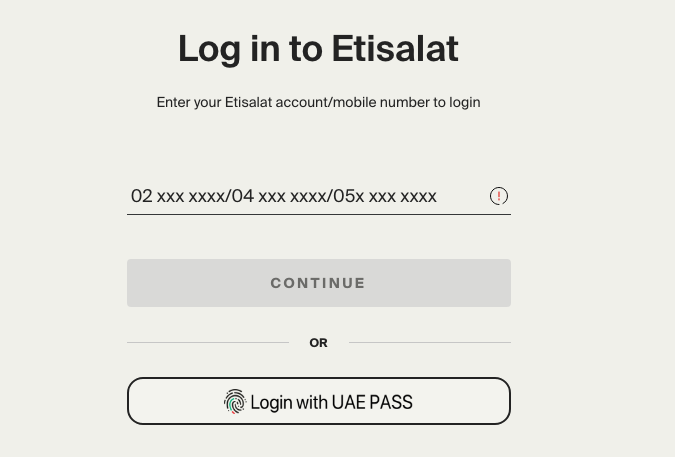 The company will contact you when they will receive your request and will ask you some security questions. Provide the correct answers and they will close your number in some minutes.
5) Use Social Accounts
Social accounts are the best and fastest method to solve your issue. Everyone uses Twitter and Facebook so, you can easily block and suspend your number by chatting on Twitter and Facebook official accounts. To confirm the identity that it's really you, they will ask some security questions. Just give the correct answers to solve the issue.
Facebook Profile: @etisalat
Twitter Profile: @etisalat
Block Etisalat Roaming SIM Card While Travel
When we go to another country, we use roaming service on our SIM. This does not change our number and we can easily use the internet and calls. If the SIM is lost while abroad, you can easily block it. While abroad you can get your number blocked instantly by calling +971 800 2300.
You can also use the given methods to block your SIM card while travelling. You can also visit any nearest Etisalat shop to block and unblock SIM cards. Never give your named SIM card to anyone as it may pose a risk to you. If the lost SIM is registered on your Emirates ID, or your name, first block the SIM card. It is mandatory to report the theft of mobile phones to the police.